Read Time:
1 Minute, 34 Second
[ad_1]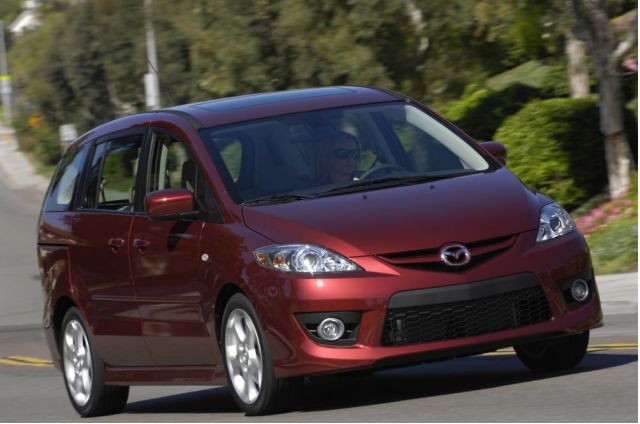 2009 Mazda MAZDA5
Mazda is recalling Mazda3 and Mazda5 models from the 2007 to 2009 model years for a problem with the power steering system.
The recall follows a National Highway Traffic Safety Administration (NHTSA) investigation into power steering system failures in the 2007-2009 Mazda3. A total of 33 complaints were received and three accidents were attributed to this problem.
The recall involves approximately 300,000 North American vehicles in total, including certain 2007 models, all 2008 models and most 2009 models of the Mazda3 and Mazda5. A source from Mazda told the publication that rust contamination in the hydraulic steering system of vehicles can cause the pump to overheat and stop, sometimes temporarily. A service bulletin has already been out for over a year.
"If there is a problem with the power steering assistance, the power steering malfunction indicator light will come on and the car will require more physical effort to steer," Mazda explained in a video available on its US website. "But at no point is the vehicle uncontrollable."
Mazda points out that if the power steering fails, the vehicle will still follow straight ahead as usual, so the driver should proceed with a safe emergency pull-out very carefully. Mazda spokesman Jeremy Barnes told TheCarConnection.com that if drivers experience a breakdown, "it becomes much more difficult to steer the vehicle."
After some time, upon restarting, the power steering may return and the vehicle may, at the customer's discretion, be safely driven directly to the dealership. However, says Barnes, if the problem has happened before, it's likely to reoccur and drivers shouldn't assume it was a one-time problem.
Through its dealers, Mazda will replace hydraulic lines and pumps for affected steering systems.
If owners have additional questions or concerns, they should call Mazda Customer Support at 800-222-5500.
[Automotive News]
[ad_2]